TC-E30A(f) Metal Hydraulic Baler
TC-E30A(f) Metal Hydraulic Baler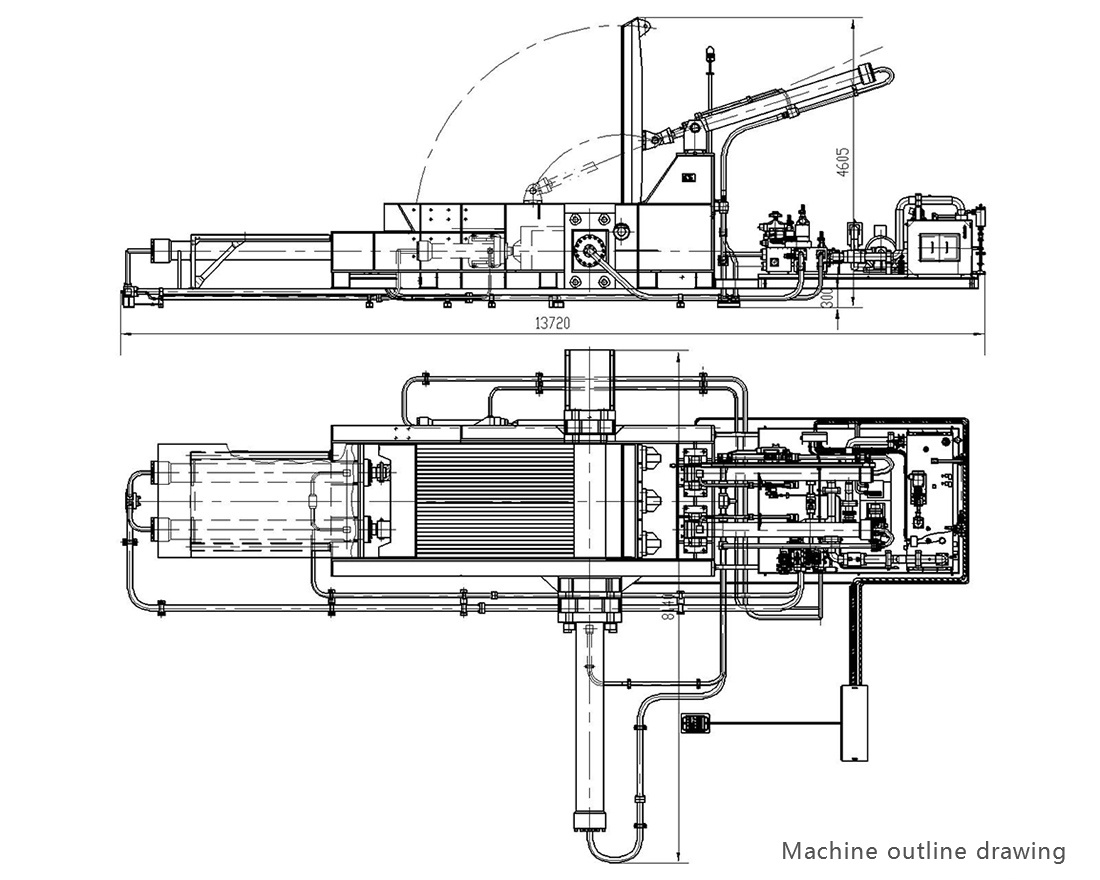 TC-E30A(f) Metal Hydraulic Baler
Project

Unit

Parameter

Remarks

Nominal force

kN

2500

Liquid maximum working pressure

MPa

25

Tank size (LxWxH)

mm

3000x1800x1040

Package size (LxWxH)

mm

~1000x500x600

Packet density

kg/m

1600~2000

Single cycle time

s

120~150

Motor Power

kW

75

Main oil pump

Model

T7EDS-062-B35-IR01-A1-M0

Maximum flow

350+185 (Denison's double vane pump)

Machine Dimensions (LxWxH)

mm

13720x8140x4605

Total weight of the machine

t

45.2

The above standard specifications are for reference only, and we reserve the right to make adjustments based on actual conditions.
TC-E30A(f) Metal Hydraulic Baler Founded in 1969, Hubei Lidi Machine Tool Co., Ltd. has gone through three stages of development. It currently belongs to Miracle Automation Engineering Co.,Ltd (stock code: 002009), which is located in Yichang, Hubei province, and is a national key high-tech enterprise with 6 subsidiaries and 7 service companies in Tianjin, Tangshan, Wuxi, Changsha, Chengdu, Guangzhou, Xi 'an and other places. The company has more than 290 employees, of whom 40% have a college degree or above, 10% have a master's degree or above, and 20% are professional and technical R&D personnel.
Welcome your message consultation