Hubei Lidi Co., Ltd.: Leading the Chinese scrap steel processing equipment industry through third-generation inheritance
---
In the 40 years of reform and opening up, Chinese private enterprises have grown from scratch, from small to large, and have weathered the wind and rain, becoming important participants, witnesses, contributors, and beneficiaries of China's reform and opening up. Hubei Lidi Machine Tool Co., Ltd., from the packaging machine to the first gantry shear, and then to the first domestically produced scrap steel crushing line, can be said that the development history of Hubei Lidi is the development history of China's scrap steel processing equipment.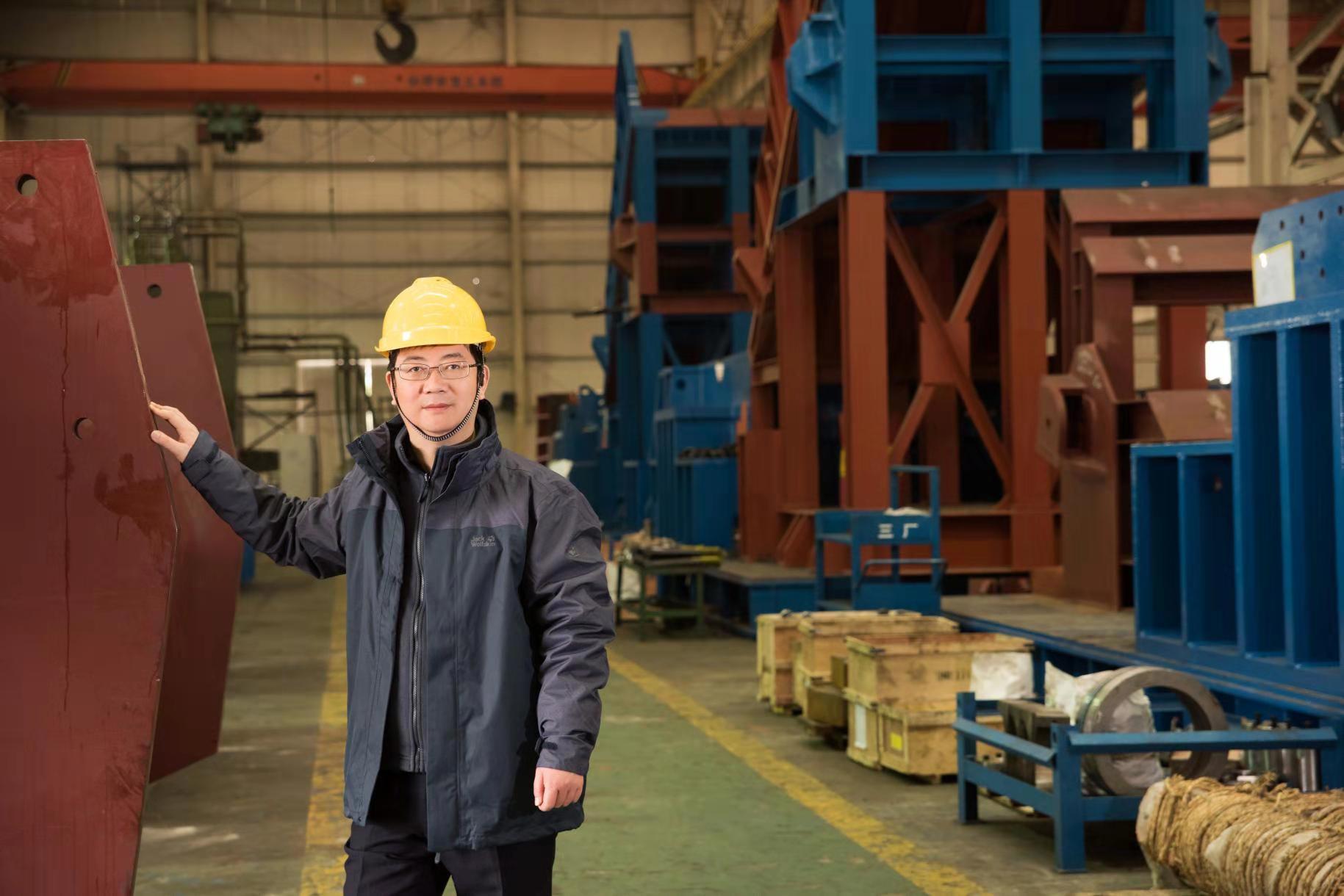 Li Mingbo, born in 1968, graduated from the former Gezhouba Hydroelectric Engineering College with a bachelor's degree and Huazhong University of Science and Technology with a master's degree. He is a senior engineer, member of the Communist Party of China, and a representative of Yichang Municipal People's Congress. I have been engaged in research, development, production, operation, and promotion of renewable resource processing equipment since 1990, and have been serving as the company's general manager since December 2013. Actively engaged in enterprise reform and technological innovation, has led and participated in 12 major R&D and technological transformation projects of the company, participated in revising 5 industry standards, applied for 5 invention patents and 52 utility model technology patents, and led the company to achieve 13 scientific and technological achievements in Hubei Province. The company was awarded the second and third prizes for scientific and technological progress in Hubei Province in 2015 and 2016. In 2016, he was awarded the title of "Outstanding Young Experts in Hubei Province" and selected for the "Hubei 123 Entrepreneur Cultivation Plan". Served as a part-time vice president of multiple associations in the industry, and served as a part-time professor at Wuhan University of Technology, Three Gorges University, and Three Gorges Vocational and Technical College.
A Packer's Scrap Steel Processing Enters Mechanization
The sunshine in late autumn is less dazzling than summer, filled with a slight warmth. Standing at the entrance of Lidi Machine Tool Co., Ltd., crossing the office building, one can see a neat and standardized factory building. Li Mingbo, General Manager of Lidi Machine Tool Co., Ltd., shared with us the development process of this enterprise with a history of over 40 years. In him, there is a typical low-key and pragmatic style of Yichang entrepreneurs, but beneath his pragmatic style, there is a heart of courage to change.
Speaking of Hubei Lidi Machine Tool Co., Ltd., many elderly people in Yichang know that its predecessor was Yichang Machine Tool Industry Company. In the era of planned economy, it was a resounding business card for the mechanical industry in Yichang and even the entire province.
In the 1980s and 1990s, it was during the initial stage of China's scrap steel processing equipment. At that time, scrap steel, as a renewable resource, energy carrying resource, and environmental protection resource, was highly utilized from scrap steel products to steelmaking. The scrap steel processing equipment is an indispensable equipment for providing qualified scrap steel raw materials for steel mills. In response to market demand, the domestically produced scrap steel packaging machine produced by Hubei Lidi has been put into the market, marking the beginning of mechanization in scrap steel processing. In the early 1990s, Lidi successively developed and produced crocodile style cutting machines, and introduced German technology to domestically develop and produce door style cutting machines. After entering the market, the response was strong, and thus there were cutting materials in the market. At this time, Li Mingbo, who had just graduated from university, entered the renewable resource processing equipment industry and experienced an era dominated by packaging machines. Back then, the products were single, the production capacity was small, and the market was small. "Even today, looking back at the industry situation at that time, Li Mingbo still sighs with emotion.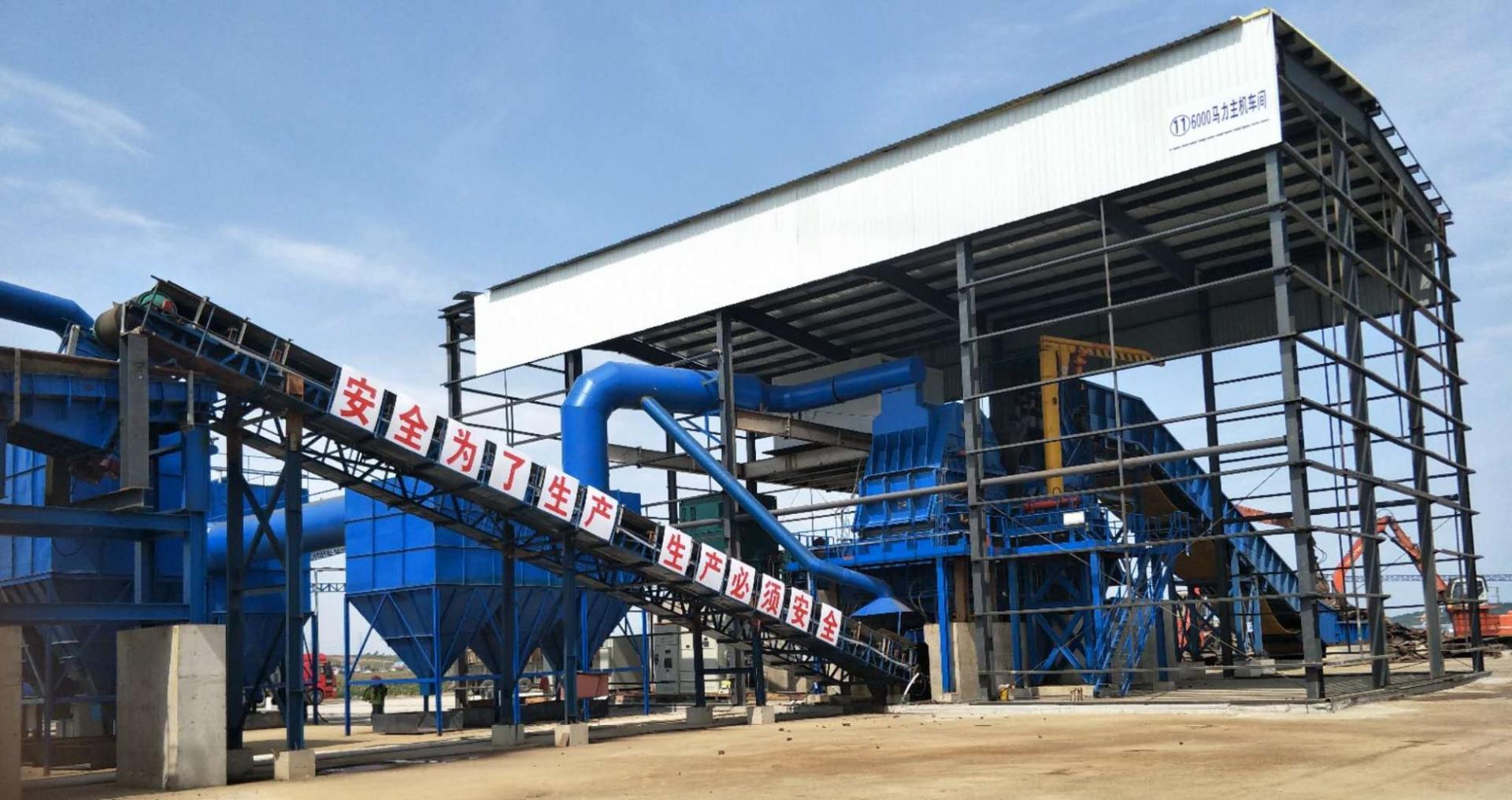 Nowadays, Lidi, relying on multiple major projects, has upgraded its products to the forefront of the field of scrap metal recycling equipment manufacturing, breaking away from the current situation where products can only compete in low-end equipment in the past, and moving towards high added value and cutting-edge technology. It has developed and developed metal recycling and processing equipment, scrap car dismantling equipment, non-ferrous metal sorting equipment, non-metallic recycling equipment, hydraulic machinery, waste treatment equipment, and other products, including crushing, cutting There are over a hundred specifications of products in the six series of packaging, blocking, stripping, and sorting, with an annual processing and production capacity of over ten thousand tons of environmental protection equipment. The products are exported to more than ten countries and regions in Southeast Asia, Europe, Africa, and other countries and regions.
Three transformations, three leaps, and generations of inheritance
In 2006, Li Di, who had been deeply involved in the equipment manufacturing field of waste metal recycling and processing for decades, embarked on the path of privatization and restructuring. At the end of 2013, Lidi was fully acquired by Tianqi Co., Ltd. and went public in October 2015. After three transformations, we have reached three levels and completed three leaps.
In the difficult process of selling and manufacturing equipment in the past, everyone had an impulse and hope for change from the bottom of their hearts. In Li Mingbo's view, all changes are inevitable in history. And it is precisely the arduous efforts of several generations of entrepreneurs from Lidi that have established the steps and foundation for achieving leapfrog development.
In 2013, the Liti 6000 horsepower (PSX-98104) scrap steel crushing production line was launched, and the production capacity and level have all reached international and domestic advanced levels. In the same year, Lidi Company undertook an investment project within the central budget of the National Development and Reform Commission for resource conservation and environmental protection, leading to the industrialization of heavy scrap steel crushing production line products; We have also undertaken the National High tech Research and Development Plan (863 Plan) project - Research on Key Technologies for Recycling, Dismantling, and Recycling of Retired Passenger Cars, laying a solid equipment foundation for the company to build an automotive circular economy industrial park.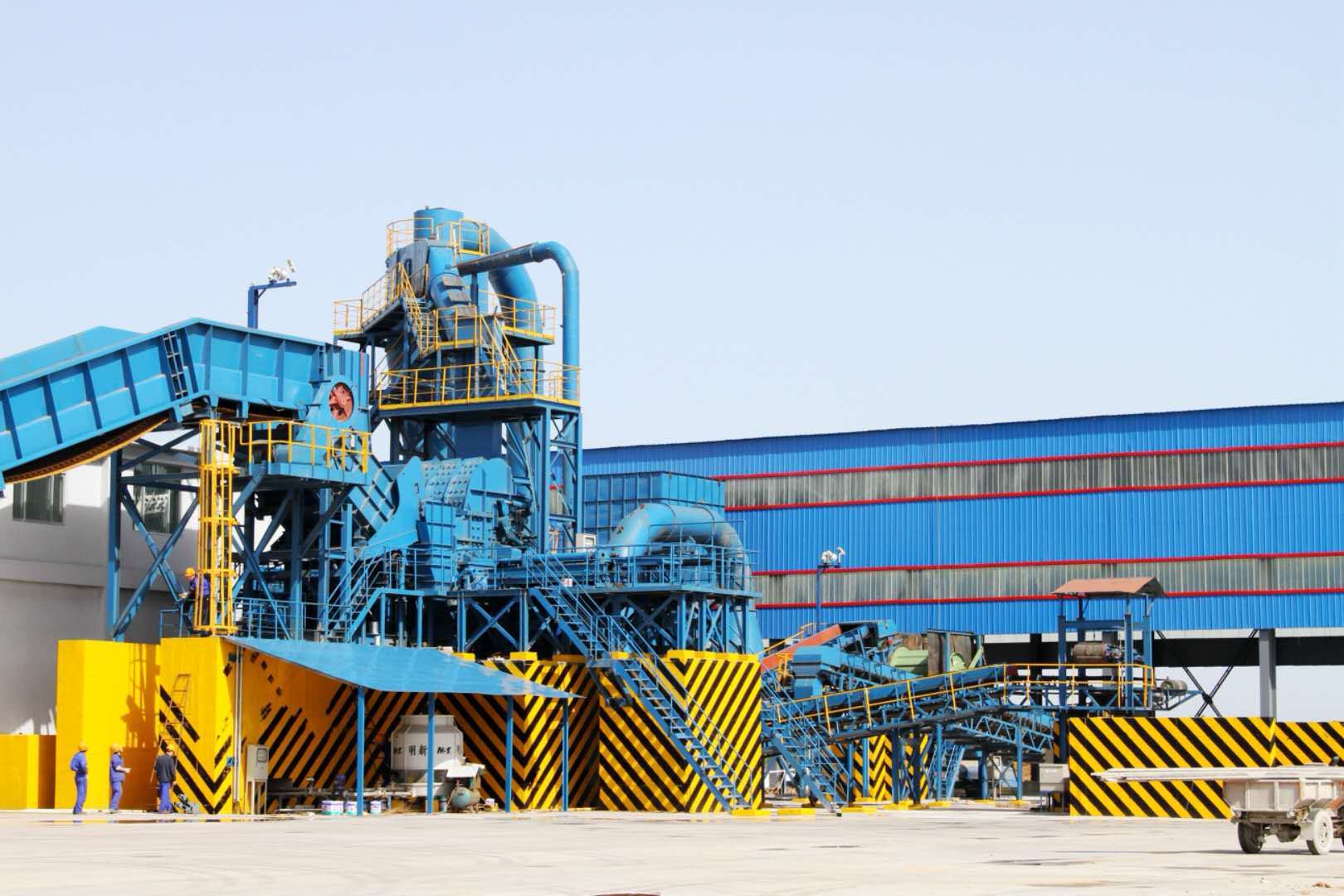 We must continuously improve our technological level and research and development capabilities, and move towards high added value and cutting-edge technology. "Lidi relies on its own technological and product advantages, relies on listed company resources, seizes market opportunities, quickly adjusts the pace of enterprise development, expands product coverage, extends the enterprise industry chain, and focuses on building the most comprehensive utilization equipment industry for solid waste and renewable resources in China The most technologically advanced world-class environmental protection equipment manufacturing and service provider.
Looking back at the achievements made, Li Mingbo is very humble. We still need a persistent spirit of craftsmanship to play the role of industry leader in technological innovation
Devote oneself to building a new version of Li Di's development map
Environmentally friendly equipment, environmentally friendly equipment. This is the most spoken sentence by Li Mingbo. As a manufacturer of equipment in China's renewable resources industry, Lidi has experienced a magnificent period of development and also experienced difficulties and confusion in the overall environment. However, it has set the pace of the times by implementing its development strategy step by step through market orientation, technology driven, resource integration, and integrated development, deeply rooted in the fertile soil of the industry. Through technology introduction and independent research and development, we have created a complete product system from a single equipment to a complete set of equipment, and then to five major sectors: scrap steel processing, automobile disassembly, non-ferrous metal processing and sorting, comprehensive utilization of renewable resources, and environmental protection and energy conservation.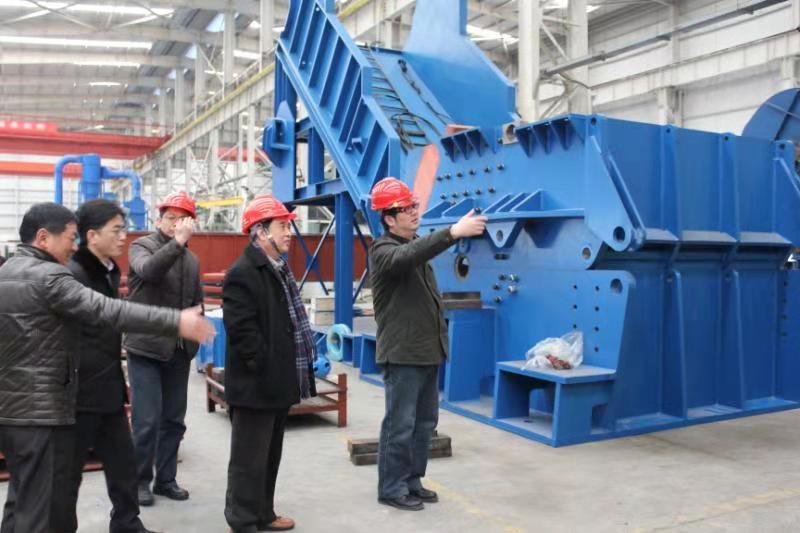 In the next few years, we will further integrate industry resources and focus on five major sectors: scrap steel processing, automobile disassembly, non-ferrous metal processing and sorting, renewable resources, and environmental protection and energy conservation. With manufacturing as our core competitiveness, we will build Lidi into a leading global supplier of complete equipment and services. Li Mingbo is confident in the future.
The continuous growth and development of the private economy have also nurtured a large number of entrepreneurs like Li Mingbo who are hardworking, fearless of difficulties, daring to fight, and resilient. They have bravely stepped onto the historical stage and promoted the rapid development of their respective industries.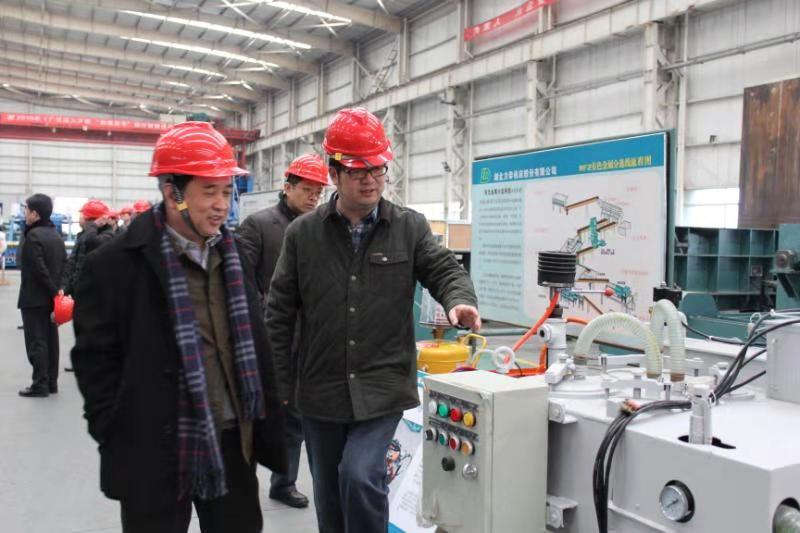 Staying in business is harder than starting a business, we need to be able to hold onto it. I hope businesses can be passed down from generation to generation and lead the industry. "In Li Mingbo's body, there is a sincere and passionate love for the company. Looking at Mr. Li's resolute gaze, we finally understand what it means to never forget our original intention and move forward wholeheartedly. Perhaps we can find the answer from him.
Postscript:
Over the past 40 years, it has been a group of private entrepreneurs like Li Mingbo who have driven the development of the times and led the industry and society through innovation in business models, technological progress, and product changes. It is precisely these groups of entrepreneurs who have become the driving force for Yichang's economic growth and social progress.
Author profile: Liu Huiyan, journalist and editor of the Three Gorges Radio and Television General Station.