Cloud Travel without Journey - Ranking of Top 100 Manufacturing Tax Paying Enterprises in Tianqilidi Shuangjin City in 2017
---
Competing for Progress, Improving Quality, and Revitalizing Yichang as the Backbone of Taxation with Courageous Responsibility
Announcement on the 2017 Top 100 Manufacturing Taxpaying Enterprises Ranking in Yichang City
  Tianqilidi (Hubei) Environmental Protection Technology Group Co., Ltd. and Hubei Lidi Machine Tool Co., Ltd. both entered the list of the top 100 manufacturing tax paying enterprises in Yichang City in 2017.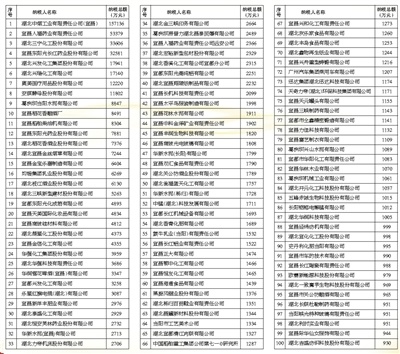 Notes to the 2017 Top 100 Manufacturing Tax Paying Enterprises Ranking in Yichang City: The actual inbound tax of enterprises is calculated based on the actual inbound data of individual enterprises from January to December 2017 by the national and local tax bureaus, excluding the fees collected by the local tax bureaus.
The vast number of manufacturing enterprises have deeply implemented the innovation driven development strategy, adhered to law-abiding operations, and paid taxes in accordance with the law, making outstanding contributions to the stable and healthy development of our city's economy and social harmony and stability.
In order to encourage backbone enterprises in the manufacturing industry to pay taxes, promote the whole society to further enhance their awareness of honest tax payment, and create a good atmosphere of tax honor, the Yichang Finance Bureau, Yichang State Taxation Bureau, and Yichang Local Taxation Bureau jointly launched the "Yichang 2017 Top 100 Manufacturing Tax paying Enterprises Ranking", inspiring enterprises in the city to accelerate transformation and development, pay taxes with integrity in accordance with the law, and write a new chapter for the comprehensive construction of a socialist modern and strong city in our city!
Yichang Finance Bureau Yichang State Taxation Bureau Yichang Local Taxation Bureau
February 6, 2018